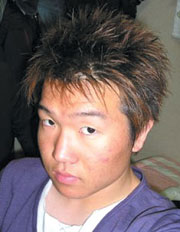 Every summer, a lot of horror movies are released in the theater. We watch the horror movies and then we can forget the heat for a little while, or we watch them just to satisfy our curiosity. I think, however, that it's not the horror movies that are the reason we can forget the heat for a while.
Nowadays, most theaters create a comfortable environment such as having the proper temperature. Most homes, also set up proper temperatures with air conditioners or electric fans when people are watching horror movies. There are very few people who watch horror-movies all day long to it make them forget the heat.
Through horror movies we feel strong emotions (horror) that we usually don't feel in daily life. According to this article, our brain make a specific hormone and causes our body's reaction(such as holding one's breath or breaking out in a cold sweat) when we see the horror movies. We feel horror because of the visual effects and effects in the horror movies and we are relieved, thinking, 'We are not the heroes in danger' We want to feel these emotions!
Therefore, we watch horror movies for the emotional enjoyment (horror), rather than to forget the heat for a little while.

저작권자 © 영남대학교 언론출판문화원 무단전재 및 재배포 금지